The Perfect Dress
Posted on 19 January 2018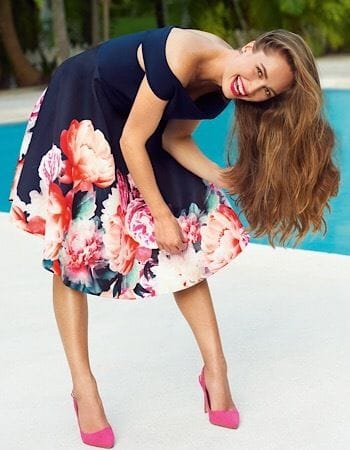 So it begins, the hunt to find that perfect dress! How many weddings, graduations, parties, award ceremonies or backyard soirees have you been invited to this season.It is time to start the search. Stores are now receiving beautiful new dresses. Shopping early will give you the advantage of ensuring your size is in stock. Here are a few tips for a successful and fun dress shopping experience.
Go to the store prepared to try on dresses. This means wearing proper foundation garments. This does not necessarily mean constricting torture garments. Try a high waisted seamless panty with a little control and a properly fitted bra. A trip to a lingerie store should be your first stop and well worth any investment you make. Bring along a pair or two of your favorite shoes. Shoes will really complete your whole image and help you in vision your final look.
One mistake a lot of women make when shopping for a dress, is having a preconceived notion of a dress they want ! BE OPEN MINDED! Sometimes the last dress you would ever pick for yourself turns out to be the winner. If you are trying on one dress take the time to try on several suggested dresses you will be amazed. Don't be overly critical about your figure, if the dress looks terrible ,it is just the wrong cut for you and try a different silhouette . The right cut is there for you somewhere!
Never buy a dress you don't feel beautiful and confident in. You will not enjoy yourself at your event if you are constantly fiddling and picking at your dress.
Remember this is supposed to be fun!
Good Luck
Prudy
Post comment