Style Under the Sun
Posted by Prudy on 1 June 2016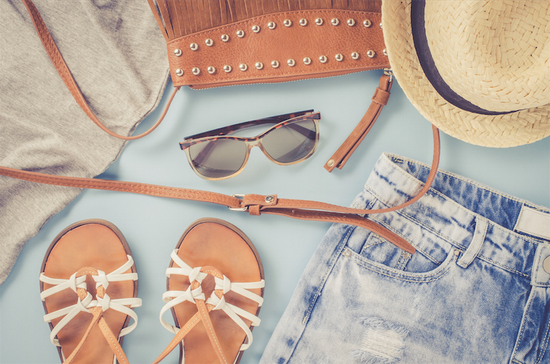 Sun's out, guns out or maybe just a few of those cute outfits you've been dying to wear all winter! With the cold season behind us, it's time to ditch the coat and warm up with the right attire to fit whatever you get up to this summer. Check out some of the summer fashion must haves from Pippa and Prue!
Crop that Top
Crop tops have been in style for a while, and can really be worn at any time during the year. However, they can't exactly be worn the same way every season. Crop tops are trendy and can be paired up with almost anything you like. Some of our personal favorite pieces to pair them with for the summer are high-wasted skirts and jeans.
Jumpsuits and Rompers
This is an easy way to look stylish and put together, while still being comfortable. Jumpsuits and rompers are great for their simplicity. They can be worn to work or when you're just hanging out with some friends. We love them for their no-fuss quality, unless you have to use the restroom.
Dress to Impress
An oldie but a goodie! Dresses are another great option to wear during the summer. There is nothing easier than throwing on a dress when it's hot out, and what's awesome about them is they are easily customizable. An important thing to note is that you can ignore the "you can only wear it once" rule with most dresses. You can throw on a pair of heels to make it dressier or flats and a sun hat for a more casual look. You'll have two completely different outfits, guaranteed.
The Classic Jeans and T-Shirt
For those of us that prefer a simpler look and don't want to think twice about what we want to wear for the day, you can't go wrong with a pair of blue jeans and a t-shirt. Yoga Jeans has some bright coloured crop jeans for the summer. Throw on some flats or wedges, a blazer and a chain necklace to complete the look.
It's that time of the year! You can finally show off your summer style and all the clothes that have been hiding in the back of your closet. Contact Pippa & Prue today, and experiment with these different styles and add something new to your wardrobe collection.
Author:Prudy
Post comment