Style Tip: Different Ways to Wear a Scarf
Posted by Prudy on 28 January 2016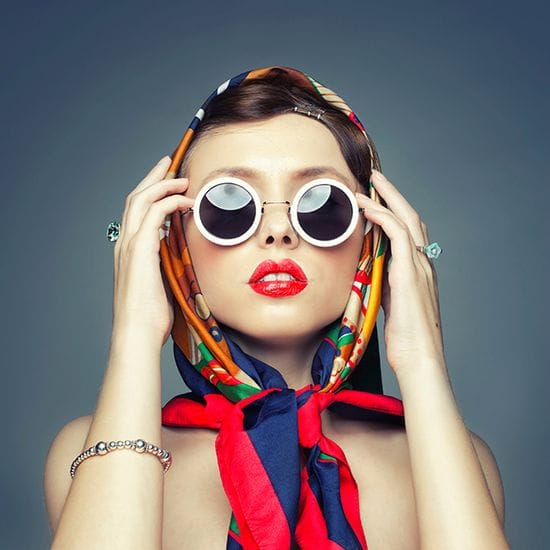 Are you tired of owning multiple scarves and wearing them the same way all the time? No worries, Pippa and Prue have created these wonderful tips to share with you on how to wear a scarf in numerous ways. Take your fall/winter fashion to the next level with these easy style tips.
Pippa & Prue Style Tip: Wear a Scarf as a Head Accessory
Be original! Scarves do not have to be worn around your neck only; try accessorizing them with your hair! Creatively tie your scarf around your ponytail, at the end of your French braid, or even around your hair bun. Scarf materials are very flexible; therefore, they should be very easy to style with. You can wear a vibrant, patterned scarf as a head accessory to add oomph to a simple denim jeans and white tee look.
Pippa & Prue Style Tip: Dress up Your Handbag
There are different ways to wear a scarf on your handbag. First of all, you can wrap your scarf around the zipper component of your bag; it can be an add-on accessory to the bag. But remember, that does not mean you pair a purple scarf with a green bag. Make sure the colours are coherent with one another. Another technique is making a bow around the satchel on the front of your bag. Finally, you can wrap your scarf in a circular motion around the handle of your bag. Adding a scarf to your handbag brings a pop of colour or patter, and elevates the overall look of the bag.
Pippa & Prue Style Tip: Wear a Scarf Using a Brooch
You can use an elegant brooch to style up your scarf. Take your scarf through the hole of the brooch so that the brooch secures the middle line of the scarf. You can pin the brooch to your shoulder, and have the scarf hang on both the front and back of your body. You can definitely rock this look for a date night, or even at a wedding.
Pippa & Prue Style Tip: Wear a Scarf with a Sash Buckle
Sash buckles can be worn on a dress, with pants, or skirts and now with scarves! The belt will hold your scarf in a secure position, adding shape to your figure. For a fancy night out, try wearing a sash buckle that has more bling and bedazzle on it. For a casual evening, stick to a vintage belt.
There are a lot more ways to wear scarves, come into any one of our Pippa and Prue locations to discover our scarf collections and to get more tips on how to wear them.
Author:Prudy
Post comment