Monochromatic Dressing
Posted by Carole Gardiner on 7 November 2019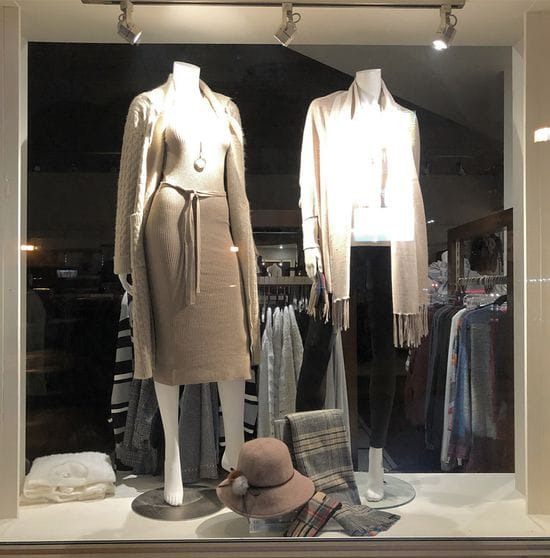 Have you ever embraced the fashion of dressing all one colour?
The monochromatic trend has always been a favourite of mine and I am personally thrilled that it is back. Here is a shot of a recent window installation we did showcasing the look by the way of a ribbed knit dress layered with a heavier knit cardigan coat and a long necklace with walnut inlay.
A word of caution though....what appears to be a simple way of dressing actually has some tricks to it. Success is achieved by mixing textures and shades to ensure the overall look has depth.
Our look begins with a oatmeal ribbed dress creating a long, lean look. We topped it with a rich double-breasted cable knit coatigan in a matching length in a rich neutral. Next to accessorize! We've displayed a felt hat in mid brown with furry pom pom trim, a textured stole and fabric gloves grounded in camel as suggestions to finish off the look.
Have fun with your fashion and, as always, we are here to answer questions and advise.
Author:
Carole Gardiner
About: Style consultant at Pippa & Prue
Post comment