Job Interview Style Tips
Posted by Prudy on 14 June 2016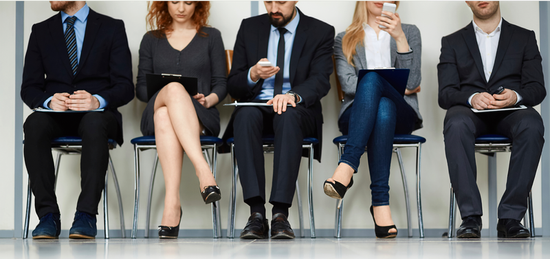 Going to job interviews is scary enough as it is without the added fear of not knowing what to wear. For most interviewers, your attire is one of the things that determine whether or not you get the job. It's essential to dress appropriately for the nerve-racking occasion and become familiar with where you're being interviewed.
Here are some tips that will help you determine what to wear to an interview, whether it's in a creative or professional field.
Do your research.
Find out what kind of company you're interviewing for and what their dress code is. The last thing you want to do is be too casual in a formal place, or vice versa. You can simply ask the person you're contacting before the interview to let you know. It will take a lot of the pressure off and will leave you feeling more confident when the day comes.
Don't spend a fortune.
If you are being interviewed at the same company more than once, and they have a formal dress code, don't feel the need to purchase several suits. It's perfectly fine to wear the same suit multiple times, so long as you're accessorizing differently. Switching it up with different shirts, shoes and jewelry will make a world of difference, and no one will be able to tell that you wore the same outfit more than once.
Make sure you're comfortable.
Whether you're being interviewed at a formal or casual company, professional or creative field, it's very important that you feel comfortable. Avoid wearing anything that requires a lot of tugging and tucking and definitely make sure that whatever it is you're wearing is your size. One of the worst things you can do is wear something that's too tight. You will not be able to concentrate on the interview, as you'll be constantly thinking about how you look. In turn, the person interviewing you will most likely take notice of this and end up focusing on your poor attire rather than your personality and skill-set. In the end, when you feel confident, you'll perform at your best.
But don't get too comfortable.
Even if you're being interviewed for a more casual position, or a creative field, dressing too casually can set you off to a bad start. It's important to make a positive first impression. Wearing something too casual might give off the impression that you don't care, and could possibly end up costing you the job position.
Here are some outfit ideas for interviews you could put together:
Black dress pants: dress it up with a blazer or dress it down with a sweater.
A khaki skirt and a blazer: extremely versatile and great for a business causal look.
A dress: a tasteful one with some color will add a dash of personality and is a simple way to look pulled together.
Cardigans: reach for one with print (but not too much) and turn a plain outfit into a bold one in seconds.
We hope these tips aided you in choosing the right business attire for your job interview. To pick up everything outfit you'll need for a new career, contact Pippa and Prue . Check out our locations to find one near you.
Author:Prudy
Post comment