How To Wear Ripped Jeans At Work
Posted by Prudy on 8 March 2016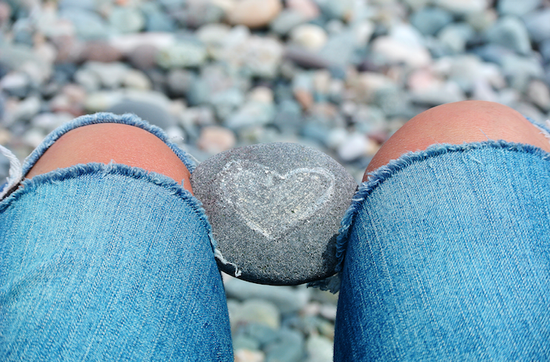 Sometimes we can get frustrated when we look at our closets. Don't worry, you're not alone. You see a pair of ripped jeans and automatically think this is a business fashion disaster, and although stylish and comfortable, you could never wear them to work. We're here to tell you you're wrong about that.
We've come up with some style tips on how to wear ripped jeans, what to wear with ripped jeans, and how to rock them as business casual outfits.
1. Wear Rip Jeans with a Blazer
Here is a simple business fashion tip: ripped jeans can be worn as business casual outfits if you rock them with something dressy. Wearing a tailored blazer is the perfect addition to ripped jeans for the office. Wear a blouse underneath the blazer and top it off with a pair of heels, and of course some bling from Anne Marie Chagnon.
2. Ripped Jeans with Oxford Shoes and Loafers
Belted blazer + ripped jeans + oxfords. If you have a wool textured blazer add on a belt to give your business casual outfits a silhouette. Business fashion can be far from boring!
3. Pair Ripped Jeans with Lace
Lace, done in the right silhouette, has been considered a favourite in the business fashion. Especially since lace is one the fashion trends for Spring 2016. Not all lace will go well with ripped jeans, so we suggest you pair a black laced top with white ripped jeans. Choose a pair of strapped stiletto heels or flats to complete the look.
4. Peplum Top with Ripped Jeans
Soften the ruggedness of a pair of distressed ripped jeans with the girliness of a flowy but structured peplum top. Roll up the bottoms of your ripped jeans and throw on a pair of wedges to polish the look.
Business fashion can be tricky because you want to make sure all your business casual outfits look professional, while still being fashionable. The next time you're unsure whether or not those ripped jeans can be worn on casual Friday, try pairing them with any of these tips to combine the perfect balance of stylish and business fashion. Visit one of our locations today for more business casual outfits.
Author:Prudy
Post comment